Stressed About Moving? Follow These Tips to Make the Moving Process Less Stressful
Moving can be as exciting, enjoyable, or daunting and stressful as you make it. You're in complete control of the experience.
Unfortunately, a lot can go wrong if you're unprepared, and the thought of that alone is enough to make people stressed about moving.
Luckily, stress isn't uncommon. It's part of everyday life, and there are tons of ways to deal with it. Coping with moving stress is a simple matter of identifying specific stress factors and learning to overcome them or prevent them from triggering.
The following tips are all about making your next move to the gorgeous Hawaii Islands as thrilling and comfortable as possible.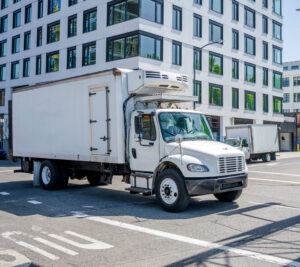 Plan the Move
The number one reason people become stressed about moving is the misconception about a relocation's complexity or the insurmountable challenges one may face.
In reality, a move doesn't have to be overwhelming. Coping with moving stress is possible if you get a clear picture of the process.
Writing a to-do list is one of the best things you can do. It will help you manage your time better, visualize each stage of the move, remind you of important details, and prevent communication issues with movers, realtors, landlords, etc.
A comprehensive plan will help you realize that each obstacle in your path can be overcome in due course. In addition, you'll find more solutions to your problems once you see things clearly. You may even get newfound confidence to ask for help to reduce stress.
Ask for Help
Speaking of help, moving isn't something you should go through alone. People relocating with friends, family, pets, furniture, and everything else except their former home, can rely on each other. They can work with movers to share the physical and logistics workload.
Every helping hand can relieve some of the general stress involved with moving.
But perhaps you're stressed about moving because you're moving alone. Maybe you're worried about the new home stress that can settle in or not having anyone to help you during the transition.
Again, having professional movers guide you through the process is one of the many ways of coping with moving stress.
You should learn how to cope with moving even if you're moving with nothing but a backpack and two boxes. It's all about asking for help, whether it's professional movers, friends, family, coworkers, or new neighbors. Staying active and interacting with people will make coping easier.
Take Things One Step at a Time
Some people don't have new home stress. They're more concerned about packing in time, not forgetting anything, avoiding delays, etc.
If this is why you're overwhelmed, here's how to cope with moving to a new place. Take things one step at a time.
You already have your to-do list, so put it to good use. Don't overcomplicate the packing process. Take it one room at a time.
Avoid filtering out personal belongings, from valuables to items your landlord owns and things you want to leave behind. Instead, focus your attention on a single room. Deal with everything in that room, and don't worry about the others until you're done.
It's a more organized way to approach packing for a move, and organization and discipline help cope with stress. Furthermore, it will make unpacking a lot easier once you settle into your new place. Incidentally, this should prevent some of the new home stress about not finding the belongings you need.
Start Early
Putting things off until the last minute can make people even more stressed about moving. You're in a hurry to find everything, you worry about paying extra shipping fees, you may leave essential items behind, etc.
Often, knowing how to deal with stress of moving comes down to not procrastinating. If you know when you're supposed to hit the road or when the movers can pick up your belongings, early prep work relieves stress.
For one, you'll have plenty of stuff to do most of the time. Keeping busy is an effective trick to stay out of your head and avoid stressing.
Secondly, coping with moving stress this way prevents triggering additional stress factors like being late, forgetting important household items and valuables, making arrangements with a shipping company, etc.
Coping will only get you so far. It's best to learn how to cope with moving to a new place and avoid creating new stress factors.
Pick a Less Popular Time to Move
People move all the time. Residential shipping companies get plenty of action, especially regarding long hauls to Hawaii. But some times of the year are busier than others.
Finding movers with a flexible schedule in the summer can be challenging. Some people book their moves months in advance. Even if you find a slot that suits you, moving in the middle of peak seasonal activity can considerably delay shipping deadlines.
Whether it's busy traffic, protecting belongings from extreme temperatures, or everything in between, you're still in control of the moving process.
Here's a simple trick for coping with moving stress – don't move at the same time as everyone else in the country. Ask your movers about their periods of low activity.
Maybe consider moving in the spring or autumn. Perhaps you can delay your move instead of scheduling it on a busy holiday.
Get a few days off from work and move in the middle of the week instead of on weekends.
These small actions are ideal for coping with moving stress. They help you prevent delays, save some money, and find movers with more flexible schedules that can cater to your needs.

Label and Mark Your Belongings
Labeling your moving boxes and crates has two positive outcomes. First, it helps you identify where everything is. This can alleviate new home stress by giving you quick access to belongings that make you feel comfortable and more at home, even if you're in a new place.
Secondly, it indicates how movers should handle those boxes. The thought of something breaking, especially a family photo, expensive goods, and others, can make you stressed about moving. But ensuring you label fragile cargo as fragile will reduce the chances of mishandling by the movers.
Think of it as coping with moving stress by killing two birds with one stone. You get double the peace of mind during the move and after you settle in.
Get Your Overnight Bag Ready
No matter how well you prepare, some stress is bound to occur. Here's something on how to cope with moving that can help you the moment you arrive at your new home.
Have an overnight bag handy. You can fill it with essentials, comfort food, or some of your most valuable possessions. Aim for items you treasure dearly that could give even the strangest place a sense of familiarity.
Simultaneously, pack a few things you might need in an emergency. Should your belongings be delayed on the road, you'll be able to make do and feel comfortable without unpacking the entire moving truck.
Learn About Your Destination
It takes a while to settle into a new place. You have to unpack, get familiar with your home, meet a few people, socialize, and do all of those things people do to feel part of a community.
But you don't have to wait to reach your destination to start dealing with new home stress. Research your destination thoroughly before you move. Try to learn about some local customs, cultural hotspots, places to visit, general lifestyle tidbits, and so on.
Identify the advantages of living in that area, whether it's the cost of living, the people, the weather, or even your new salary. Focus on the positives and don't pay attention to the drawbacks, especially if your relocation is set in stone.
By the time you start settling in, your mind will already see the place as familiar. You'll feel less stressed about not being at your old place, having to unbox furniture and other belongings, or meeting new people.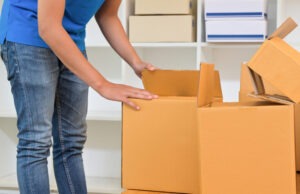 Use Movers
Believe it or not, this isn't the obvious solution for many people, but here's the truth. Many people who want to know how to cope with moving eventually come to a single conclusion – it's worth hiring movers.
The logistics of relocating, especially outside your city or in a new state, are the most physically, financially, and perhaps mentally demanding aspects of moving.
You have a long distance to travel and must find the best route. It would be convenient to time your arrival with everything else you need like personal belongings, valuables, kitchen appliances, devices, furniture, etc.
Managing the entire relocation process yourself could be tempting, but unless you already own a moving truck, it isn't feasible. Renting one would put you at a disadvantage on the road, as you would be driving an unfamiliar vehicle.
Hauling your stuff across state lines on a trailer can leave it exposed to the elements and make you extra stressed. There's a lot to consider from a logistics perspective, which is why using movers can eliminate many stress factors from your life.
Movers can take care of everything from packing your items as indicated to loading, storing, transporting, and unloading them at the desired time and place. This means you only have to worry about your journey because everything else is taken care of.
In addition, movers know what they're doing. Your cargo will be safe, protected from extreme weather conditions, moved with special equipment, appropriately stored, and transported across safe roads by experienced drivers.
A full-service moving package can even help you throw away any junk or old furniture and appliances that are hard to dispose of or can't be thrown in just any bin. Think of how easy coping with moving stress can be if you eliminate this many factors.
Make It Fun
If you're not moving alone, you can do plenty of things to make moving feel less stressful. Try playing some travel games to relax and stop thinking about the move.
Is your new home a few stories higher than the previous one? Race your family, friends, or roommate up the stairs to see who's in better shape.
Play a memory game to see who can unpack their room faster without looking at the labels.
Consider unpacking one room at a time, just as you did when preparing to move. Use the boxes instead of the furniture inside them for a day or two and bring out your inner child. Maybe delve back into your favorite habits or hobbies before worrying about how your things will look in the new place.
Creating and engaging in fun activities is all about forcing yourself to focus on other things. If you keep your mind busy, moving-related stress factors are less likely to trigger.
Combine this with delegating the logistics and transportation responsibilities to professional movers, and you'll be much more successful in coping with moving stress.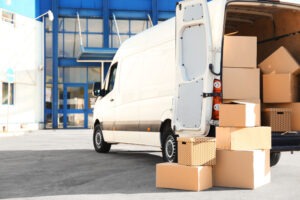 You're Not Alone Unless You Want to Be
It's easy to think that no one understands what you're going through, which makes reaching out quite scary. Relocations are complex tasks with many nuts and bolts and moving parts. But whatever the reason for moving, be it social, personal, or financial, going to a new location can be a great experience.
You can shape it however you want if you remember that you don't have to do it alone. First, there's a whole industry built around helping people relocate, even if they want to take their entire homes with them.
Proper planning, staying busy, and learning some other coping mechanisms will make you less stressed about moving. Extending your hand to the right people is better than trying to carry the load yourself.
Feel free to reach out when you're ready to move to the islands. Movers Hawaii has years of experience with residential and commercial moves between islands and from out-of-state locations. Don't hesitate to ask for more guidance or get a quote.